Real-time Analytics
Reliable data about your potential and real customers.
Account Manager
Direct client support, recommendations and reporting based on your needs.
On Time & On Budget
Timely strategies and tactics unique to your business and budget.
Improve Your Organic Rankings and Increase Traffic
Our SEO team provides services to promote your website from market professionals with more than 15 years of experience. Advertising on the Internet is a young industry and we have been dealing with it since its inception. We guarantee your website the highest position in Google search.
Results Driven Strategies
__empty__
Defined Goals & Metrics
__empty__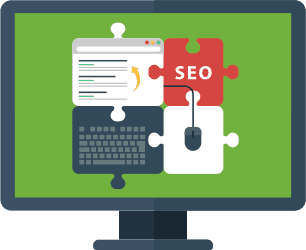 Full-Service Digital Agency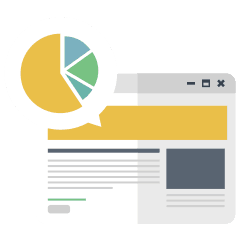 Real-time Analytics
Reliable data about your potential and real customers.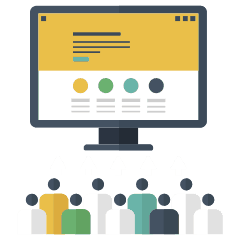 Pay Per Click
Wider audience reach than any other medium.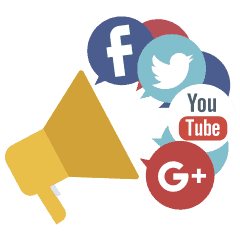 Social Media
Give a reason for your customers to talk about you on social media.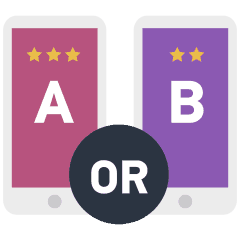 Conversion Optimization
Reduce cost of new customers via content and form optimization.
Link Building
Strategies that let you increase incoming links.
On Page Optimization
Optimizing of pages for improved organic rankings.
Content Marketing
Creating content that attracts attention and drives quality traffic.
Why Choose Search Revolutions?
With over 30 years of combined experience, we have the knowledge and ability to create the marketing campaign your business needs to thrive! Whether growing brand awareness, paid search, social media, SEO, content or web development, Search Revolutions is here to help with your success as our top priority.
Now it's up to you to decide.  The goal of every online business is to grow. That means spending large amounts of time developing your online marketing plans and implementing them. It also means creating a tempting path for your consumers to follow in order to gain their attention, trust and business.
Search Revolutions can save you time and money.  Our experience and knowledge can help you wade through the vast opportunities and complex strategies to ensure you're spending your limited resources and budget effectively.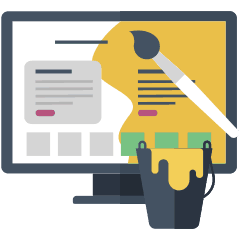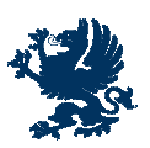 Finding your way through the minefield of digital marketing can be a daunting task for the uninitiated. For many years now the staff of Search Revolutions has helped us navigate the intricacies of implementing successful strategies. From the first day they took the time to understand our business, the products we offer and the markets we pursue. They have always placed the interest of my company at the forefront of all of the strategies presented while clearly and concisely presenting the options and direction needed to implement the strategy. We are very comfortable having Search Revolutions as part of our team.
CEO, Griffin-Rutgers Co., Inc.
Jim Umbdenstock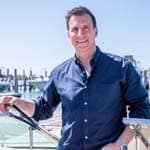 We have been working with Search Revolutions since 2009 and are extremely happy with the team's expertise and professionalism. They have been instrumental in building our brand online thru multiple channels, including PPC, SEO & Affiliate Relationships. They are a results driven company and I highly recommend them!
President, LifeFone.com
Ron Maggio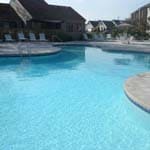 Hawaiian Pools been a client of Search Revolutions since 2012 and we have achieved outstanding results. Our business depends heavily on internet leads and because of their expertise and profound SEO knowledge, we can count on quality prospects being generated from our website. The Search Revolutions team monitors our seasonal business and corresponding search results, then makes quality suggestions regarding our expenditures at any given time. We can confidently say the Search Revolutions has helped us grow our business as well as maintain a positive internet presence. We highly recommend Marilyn Howenstein and the Search Revolutions team!!
Owners
Mike & Brenda Kerr

Since we were introduced to Search Revolutions in September 2010 our sales have grown about 70%, in a difficult market. Additionally, looking back, we were spending a great deal more money and receiving less than half of the inquiries that we are getting today.
Tom Passaro
Owner, Innovative Power Products

My brother who is in the internet media business recommended Search Revolutions to us. He deals with hundreds of web development companies on an annual basis but only one came to mind when he was making a recommendation to a family member, and that is Search Revolutions. When I first made contact… I was taken with the 'can-do' attitude towards our entire project (it was a big one), and their willingness to meet our needs – both creative and budgetary! We had a fairly intense approval process on our end, but the Search Revolutions team always made working together easy; from new needs popping up, to last minute changes, the overall approach was hard-working but always positive. Even post-launch, the team has continued to be helpful and interactive, making it easy to solve any issues quickly and resolutely. Thank you, Search Revolutions!
Paul Paternoster
President, Selectrode Industries
It's been a real pleasure working together with Marilyn in the past. Marilyn is one of the most valuable people I have ever met. Marilyn is an ambitious and creative leader, possesses tremendous product knowledge and expertise, and is truly client-focused in her efforts. Efficient, motivated, brilliant and although extremely technically minded, she has the ability to communicate with simple, friendly language with a great sense of humor.
Kevin Carney
Vice President, US Sales, DigiWorld Partners
Marilyn is best described as a through and through professional. She is passionate about what she does and cares deeply about her customers and associates. While working with Marilyn I found her to be a strong manager with great coaching skills and the ability to gain steady improvements form her team. I would recommend her highly.
Steve Garcia
Owner, Mr. Appliance.
The Search Revolutions team doesn't give up. They work hard for their client's success and always look for ways to help grow their business. They go beyond the call of duty to find new and innovative solutions to help their client's search marketing efforts.
Josef Katz
Marketing Executive (CMO, SVP)
The people at Search Revolutions consistently bring 110% to the table. I've found no one who even comes close to their level of performance, knowledge of Pay Per Click marketing and reporting capability. Search Revolutions is revolutionary in that they take the time to learn your business and marketplace then apply their strengths and knowledge to your marketing dollars. Not like other firms where cookie-cutter solutions bring short-term gains. Search Revolutions is a true partner for the long haul.
Russell Ackner
Managing Partner/Advisor | Founder at Torch Group